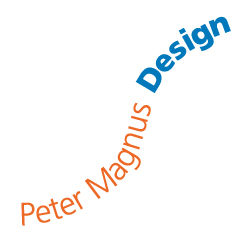 Watford
We've worked for various Watford companies, charities and non-government organisations over the years that we've been in business.
We're very proud to be a graphic design company in Watford and to have been involved with the graphic design work for a large amount of Watford organisations. We often tweet about Watford Football Club and various things that go on in the town.
Organsations and charities include:

We did most of the work on developing and implementing Watford's Peace Hospice Care rebrand.
It was believed that the rebranding exercise was need because the geographical area the Hospice covered had increased from just Watford and the surrounding area, to South West Herts and developing to include all of Hertfordshire.
This involved the thinking and producing of a brand guidlines document, which was kept simple and straight-forward.
Included in the branding document were:
• why the logo and brand / corporate identity is important
• guidelines and rules on logo use
• the colour palette
• examples of logo usage, such as on things like leaflets & vehicles
We also chose to keep with the existing typeface, but we reduced the amount of weights down to just three:


Officina Sans Black


Officina San Book


Officina San Book Italic
Font usage and choices
We often buy fonts for our use in graphic design, website design and for clients to use in their own work from www.fonts.com.
If you'd like to chat to us about font usage and how to choose the best fonts for your company or organisation, please contact john@petermagnusdesign.co.uk or 01923 350596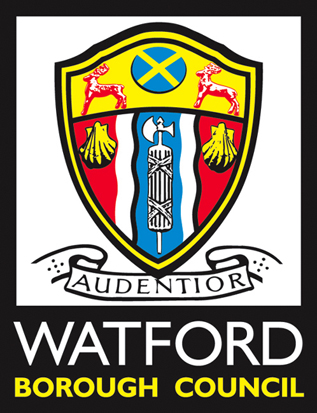 Watford Borough Council
We did the redesign for Watford Borough Council's logo, developed the brand and applied it to most of the material including information leaflets and signage. We'll bring you more on this soon.
There are also – we'll be writing about some of these soon:
• New Hope (previously Watford New Hope Trust
• Watford African Carribean Association
• Watford Harriers
We've worked for very many Watford businesses over the years, here's just a very few of them:
• GKF Business Centre
• Vegetarian Express
• Lettings Plus