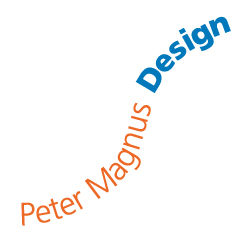 Peter Magnus Design news

We love our placements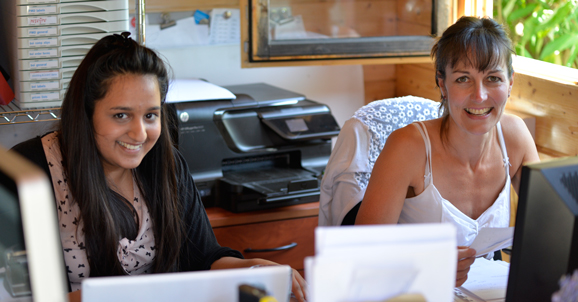 Urvashi learning about our business accounts and administration with Jayne, our Office Manager

We recently had Urvashi with us from Parmiters School in North Watford. We love having graphic design placements, and have from 2 - 4 each year, generally from local schools, but also from colleges.
They are generally from Watford schools, or from other local schools, such as Kings Langley School, Clement Danes, in Chorleywood, Queens School, in Bushey. We've had students from most, if not all of the local secondary schools over the years.
We give the students realistic briefs, such as logos and leaflets to have a go at, we have them sit with us as we're working on design projects using Adobe InDesign, Photoshop and Illustrator – the software we use for all our graphic design projects. We're very interested in seeing their creative and design skills, and to see them pushing themselves to develop their creative skills over the week. Edna will show them Photoshop, and how she deals with photographs. Jayne will show the students how the business administration and accounts work.
Are you a teacher or parent with a child who's doing graphics and / or design at school …or a design tutor at a college? Maybe you're a shool and college student doing design or graphics. We are a small company, so normally take students on for week. We'd be very happy for you to contact us if you'd like to do a placement with us.
Start-up businesses article on Linkedin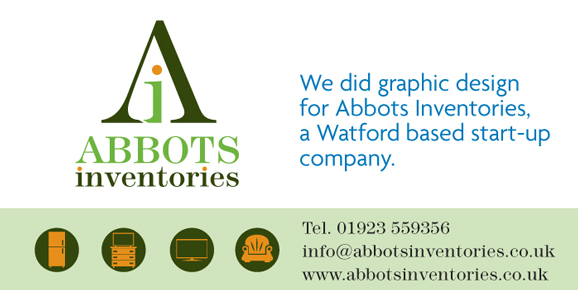 Are you making a leap of faith, or possibly a leap of logic and starting a business?
Click here to read article on Linkedin
We'll also be bringing you more graphics from Abbots Inventories, a Watford based start-up business soon.

Start-up businesses page

We've just added a page about business start-ups, a subject that is close to our heart, as we were once a business start-up. We're also a small company. Many of our clients are start-up companies.
Click to visit the Start-up business page link.